President Lincoln's Cottage
President Lincoln's Cottage (PLC) is a historic site and museum located in Washington, DC where Abraham Lincoln worked and lived. PLC offers innovative guided tours, exhibits, and programs that inspire visitors with Lincoln's values. Through communications audits and messaging workshops with Vessence, I designed the identity for its membership program and updated the organizations' brand to convey it as a "home for brave ideas."
Collaborators: Vessence (formerly Belmont Inc.) and the marketing team at President Lincoln's Cottage
Logo update: streamlined wavy lines, implemented a fresher green, and balanced type to make the mark easier to read and reproduce.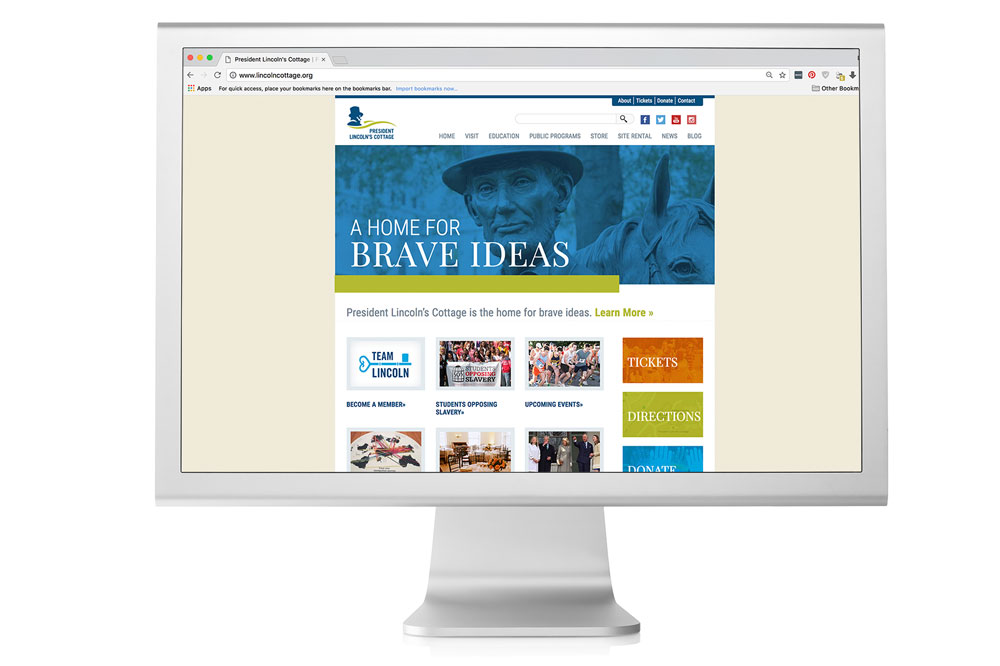 Webpage re-design that worked within PLC's pre-existing template.
Membership logo based on the cottage key used by tour guides. It serves as a symbol for unlocking experiences. A heart is incorporated into the top portion of the key, signifying membership and inclusiveness while the tip of the key subtly references Lincoln's hat.
Logo standard sheet for Team Lincoln identity.
Examples of logo applications for retail use.