En Route Traveler is my personal passion project. The website was created to spark wanderlust through engaging stories, tips, photos, and video. It has a growing social media presence on Facebook, Instagram, Pinterest, and YouTube and has collaborated with travel-related brands like Kimpton Hotels, FIG Clothing, and Eagle Creek.
Logo with reaching letter "R" that represents a journey and connects to the letter "O" which symbolizes a portal to the world.
Responsive Wordpress web designs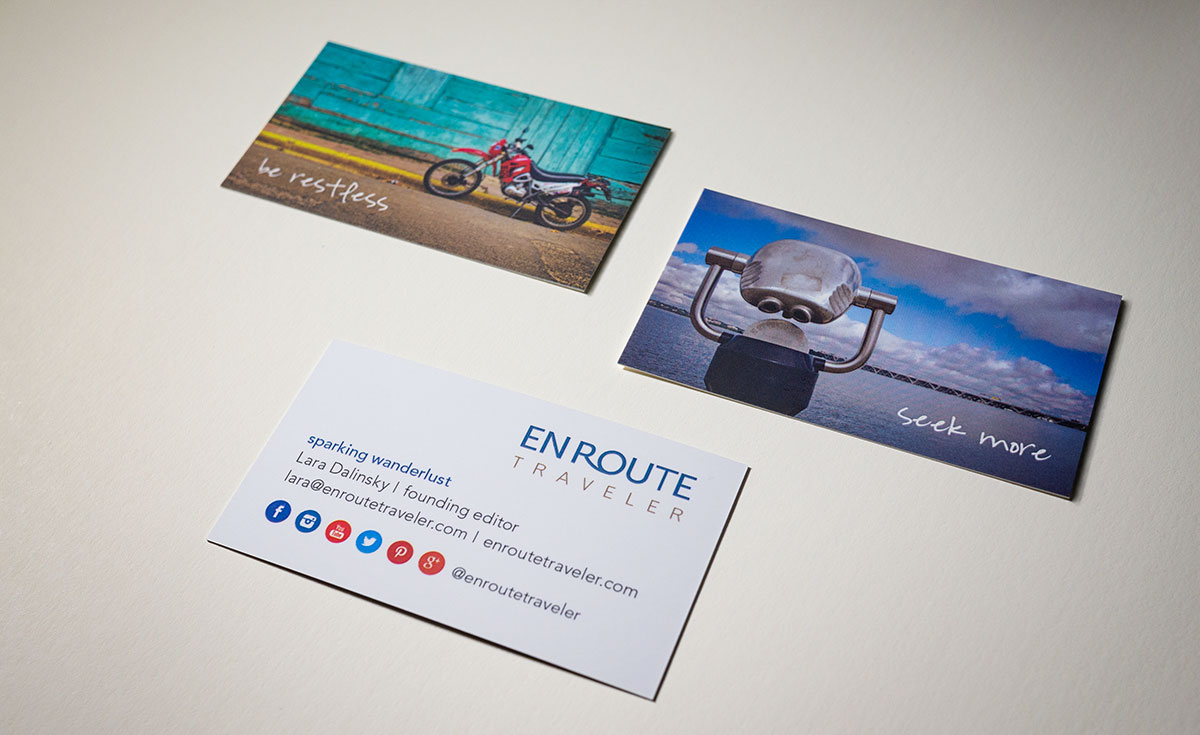 Business card series with varying cover images.
Pinterest graphics for post promotions
You Tube travel video of Point Reyes National Seashore
You Tube video review of Eagle Creek packing cubes